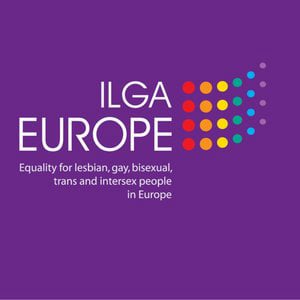 Is the funding of hate-campaigns against Member States and their constitutions really an appropriate activity for the European Commission?? On the website of ILGA-Europe, a notorious pro-sodomy and anti-family group that receives 70% of its operative budget directly from the European Commission, there is a post lamenting that on the spring agenda of the Lithuanian Parliament there are several "homophobic" (i.e., pro-family and child-friendly) draft laws:
"First, there is the infamous Article 38 of the Constitution of the Republic of Lithuania, which states that "family is the foundation of society and the state" and is formed by the marriage of a man and woman. It should be noted that 108 Members of Parliament signed this amendment, which was put forth by Conservative Rimantas Jonas Dagys.

J. Dagys also proposed to amend the Law on Fundamentals of Child Rights Protection of the Republic of Lithuania to specify that children have the "inherent right to a father and a mother." Difference in parental gender allegedly ensures the protection of children's interests in the event of foster-care or adoption, so laws claiming otherwise must therefore be prohibited. The politician has also registered these amendments in the Civil Code of the Republic of Lithuania, thereby seeking to further entrench these views. Furthermore, the legal regulations of family relations would be supplemented with the principle of "maternal and paternal mutual complementarity."
There are also proposals to amend the Code of Administrative Violations of Law of the Republic of Lithuania to ban speech, displayed objects, posters, slogans, audiovisual media and other actions that show contempt for family values. Offenses would be punished with a fine of a few thousand Euros. The proposal's explanatory notes state that the amendment is necessary to ensure the protection of heterosexual people from discrimination during LGBT* events"
So, the Commission, with money from (inter alia) Lithuanian taxpayers, funds a group that calls a foundational provision of the Lithuanian Constitution "infamous".
The same verdict appears to fall upon the idea that children have the inherent right to a father and a mother, and that young people should be protected against exhibitions of sexual licentiousness.
These people really hate the natural family.
And the Commission gives them 1 million Euro a year to maintain a well-equipped office in Brussels from where they can spread their hate speech.